Posted on August 5th, 2020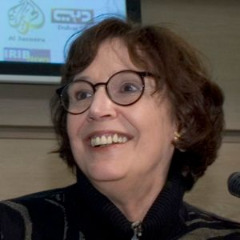 We discuss Diana Johnstone's memoir, "Circle in the Darkness"; Yugoslavia under Tito; bombing of Serbia; Camp Bondsteel; spook revelation journalism; Paris in 1968; anti-war movement of the '60s; legacy of Charles de Gaulle; Europe occupied since WWII; the Greens; Maastricht and Lisbon Treaties; neoliberal counterrevolution in the 1980s; finance capital; internationalism v nationalism; privatization; financial institutions living off of sovereign debt; austerity; Yellow Vests a revival of an economic left; Antifa enforcing the establishment position; Responsibility to Protect (R2P) a rule to break national sovereignty; destruction of Libya by NATO; new phase of capitalism called 'green'; censorship of intellectual discussion.
Posted on July 1st, 2020
Guests: Ellen Brown and Peter Koenig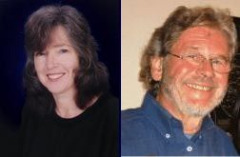 The UN Agenda 2030 Sustainable Development Goals integrate many of the components of the 2010 Rockefeller Report including the Lockstep Scenario; population reduction; World Health Organization (WHO); Event 201; global vaccination program; cascading economic collapse; the multiple trillion dollar bailout known as the CARES Act; the new US Treasury and Federal Reserve relationship; special purpose vehicles (SVPs); bottomless well of liquidity at the Fed; the Fed hires Blackrock; supply chain disruptions; debt deflation; Universal Basic Income (UBI); collapse of oil prices; massive shift of capital to the top; the coming mega-depression; food insecurity leading to famine; World Bank and International Monetary Fund; unemployment and bankruptcies; privatization; who benefits.
Posted on March 19th, 2020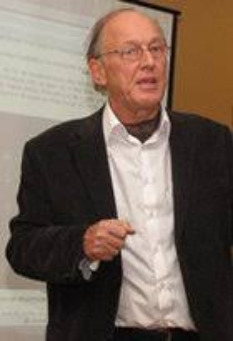 Michel Chossudovsky discusses his new series of research articles on the "pandemic", including, "COVID-19 Coronavirus 'Fake' Pandemic: Timeline and Analysis" and "Coronavirus COVID-19: 'Made in China' or 'Made in America'?, among others.

On January 30th, 2020, the World Health Organization (WHO) declared a Public Health Emergency of International Concern (PHEIC) in relation to China's novel coronavirus (2019-nCoV) categorized as a viral pneumonia. The virus outbreak was centred in Wuhan, a city in Eastern China with a population in excess of 11 million.

In the week prior to the January 30th decision, the WHO Emergency Committee expressed divergent views. There were visible divisions within the Committee. On January 30th, a far-reaching decision was taken without the support of expert opinion at a time when the coronavirus outbreak was limited to Mainland China.

There were 150 confirmed cases outside China when the decision was taken: 6 in the United States, 3 in Canada, 2 in the UK, etc. 150 confirmed cases over a population of 6.4 billion (world population of 7.8 billion minus Chinas 1-4 billion).

What was the risk of being infected? Virtually zero.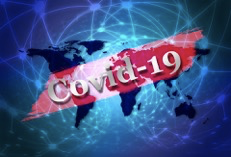 Posted on March 8th, 2020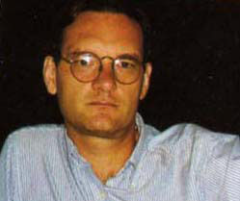 Nick Bryant discusses his book, "The Franklin Scandal: A Story of Powerbrokers, Child Abuse and Betrayal" and "Confessions of a D.C. Madam: The Politics of Sex, Lies and Blackmail" that he co-wrote with Henry W. Vinson, which parallels the child trafficking networks partially exposed in the current Jeffrey Epstein scandal; the Finders; the Nebraska Franklin Federal Credit Union scandal; pedophile Lawrence E. King; foster parents Jarrett and Barbara Webb; child abuse victims charged with perjury; grand jury cover-ups; the Franklin Committee of the Nebraska legislature; private investigator Gary Caradori assassinated; FBI intimidation and cover-up; Henry Vinson's D.C. Gay Escort Service; Craig Spence and the White House Call Boys Network; Spence and Epstein's mansions wired for audio/visual; William Barr Attorney General under Presidents George H.W. Bush and Donald Trump; Jeffrey Epstein's little black book; Epstein's house manager circles names in the black book; U.S. attorney told to lay off of Epstein in 2006; rampant sexual blackmail to achieve political control; pedophile networks protected at highest levels of power.
Posted on February 2nd, 2020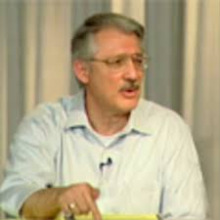 Dr. Jack Rasmus discusses the last three chapters of his new book, "The Scourge of Neoliberalism: From Reagan to Trump" with a focus on the growing contradictions within the Neoliberal policy regime in the 21st Century; the deep technological and material forces undermining and driving the contradictions; and why the 2020s decade will require yet another, fourth restructuring of US capitalism that may fundamentally differ from the Neoliberal experience of the past four decades. Also discussed is how the material forces and Neoliberal policy are behind much of the decline and demise of US democracy form and political restructuring underway in the US since the mid 1990s.